When Did You Last Backup Your Website?
We have all heard the horror stories of websites getting hacked and the content on their site vanishing. But what can be done? If a website was properly set up, the steps are easy: remove any malicious files or viruses from the server and restore the website by accessing the backed up files. This is, of course, IF your site was properly backed up.
How Do I Start Backing Up My WordPress Site?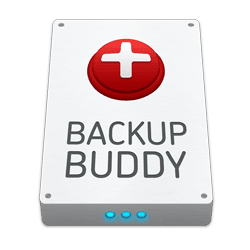 Whether you own a small business or are a large company, it is absolutely crucial to backup your website regularly and keep your content safe. This is website security 101. There are a variety of ways to back up a WordPress site and one of the best ways we have found is a plugin called BackupBuddy. This plugin is designed to create periodic backups of your database and site files. This automated process give you peace-of-mind by knowing that in the event something happens to your site, all your files are just a few clicks away. Even if your site did not get hacked, you can always restore a page you may have accidentally deleted.
We Will Do The Heaving Lifting
In addition to security plugins and firewalls, Matchstick backs up every WordPress site they manage. It is part of the monthly maintenance that is available to every client. Whether we create a site from scratch or manage an existing site, we store multiple copies of each website's files, carefully guarding every client's content.
Need to backup your website and protect your files? Contact Matchstick today so you do not have to worry about all the logistics of keeping your content safe. And sleep a little better.
Contact Us