Local Website Makeover
Ever watch a TV show where they flip a house and show the before and after? Pretty shocking transformation most of the time. Well I had the privilege to do that same type of thing for a website for a local business called Comprehensive Mental Health Services (CMHS). CMHS is an organization of professionals dedicated to helping people transform their lives. They had an existing website that provided extensive content including, who they are, resources and what services they provided to clients. While the content was robust, CMHS knew that in order to reach a wider audience and help people find resources and information easier, they needed a website makeover.
Before: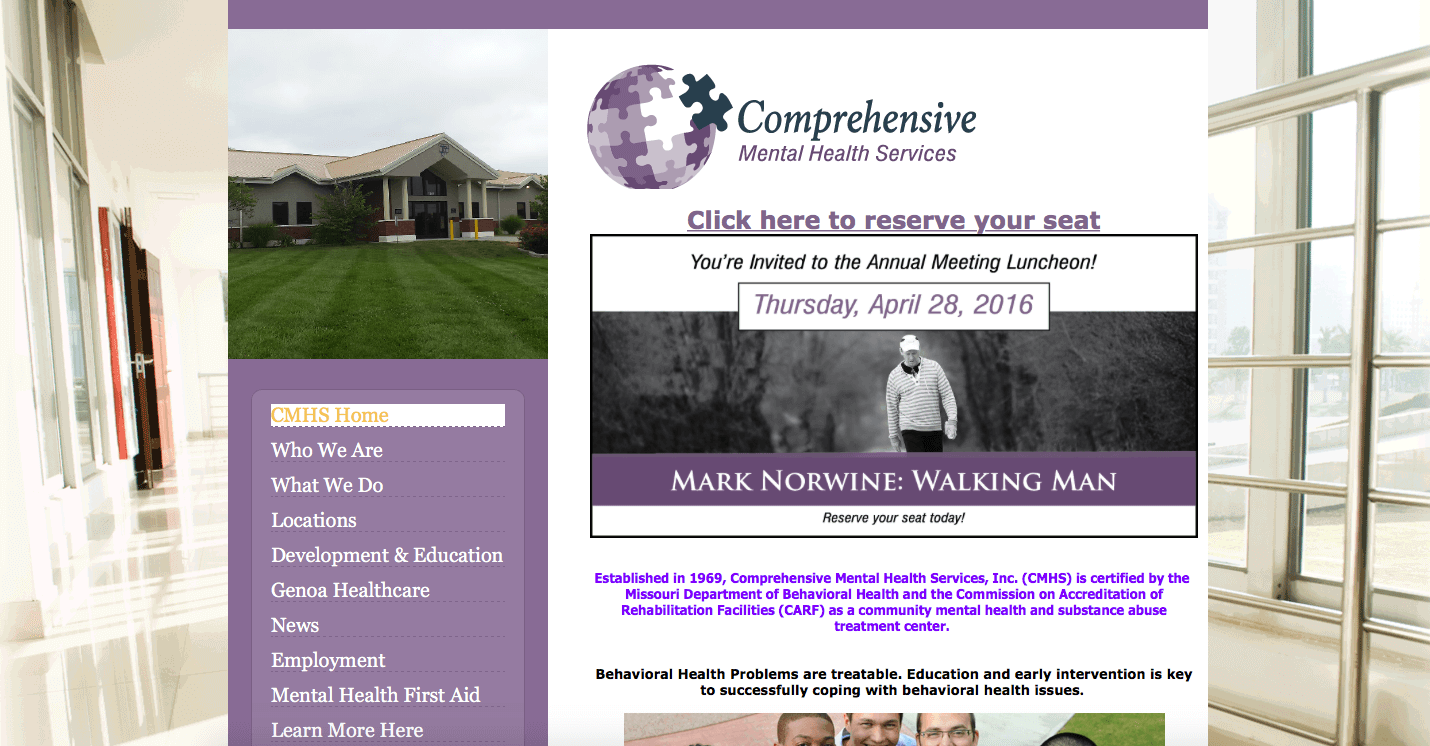 After: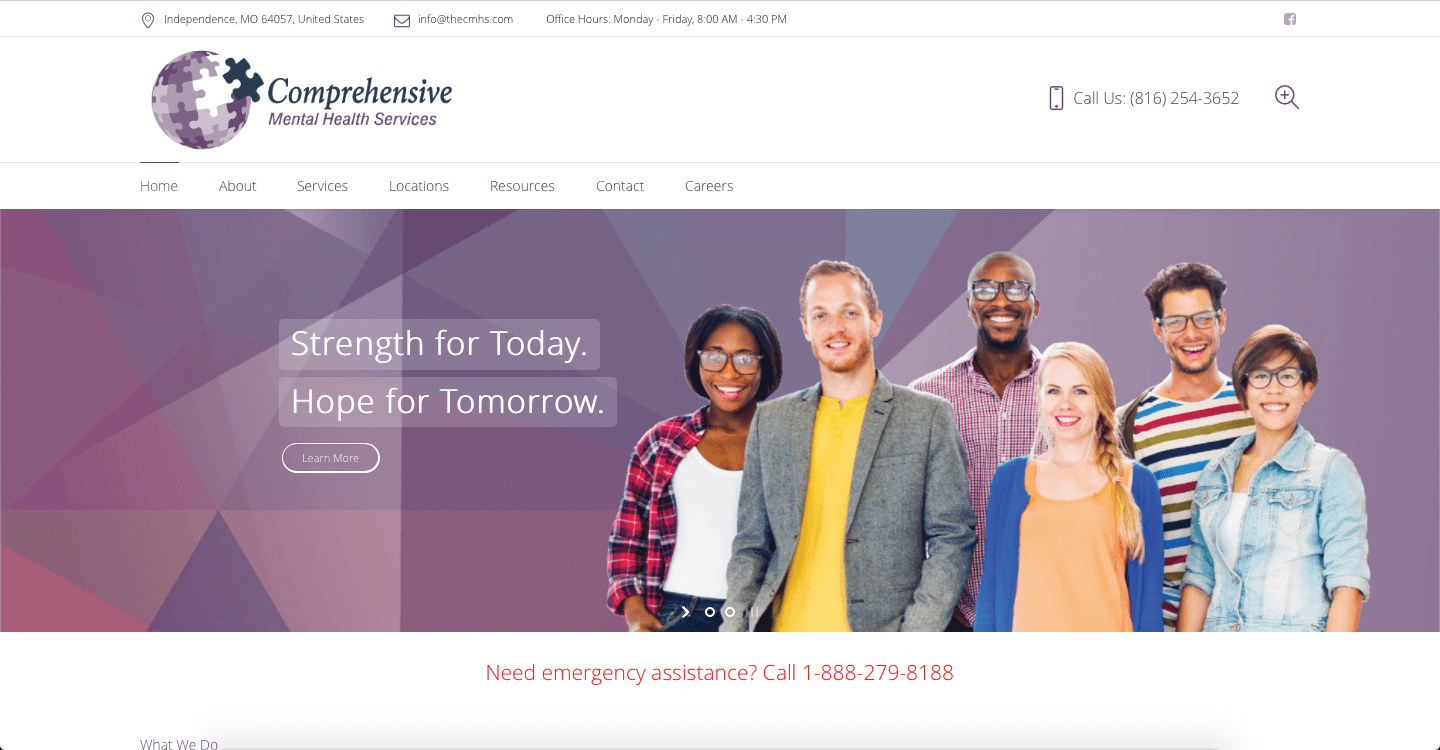 Some keys to this website makeover needed to include: easy-to-find contact info, responsive across devices (phones, tablets and computers), user accessibility and feature their services. In addition to these keys, the new website also needed to be consistent with their printed materials, brochures, logo, etc. Some of the ways we accomplished this, was by featuring important content on the homepage as well as navigational links and using corresponding photography consistent with their print brochures.
Visit their website: www.thecmhs.com
---
Looking for a website makeover? Contact us today to setup a meeting to discuss your website!